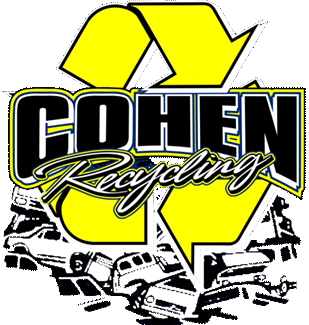 Welcome to Andy's Auto Parts,
a division of Cohen Recycling!
We are a full service auto recycling business serving the Washington DC metropolitan area for over 25 years. Our 3 acre facility contains an extensive selection of high-quality new and used parts at extremely affordable prices; all with a 101 day warranty. We deliver to the tri-county area and ship worldwide via UPS.
Our yard has many foreign and domestic cars, trucks and motorcycles from which parts can be taken. We can also supply new after-market parts if we don't have something you need. We operate the Hollander automotive inventory system. This allows us to locate your part in our inventory in seconds. We process over 75 late model vehicles a month, but if by chance we don't have what you are looking for in stock, we will expand the search to find your part!
To check part availability, contact us.
We also recently opened an eBay store with a special selection of parts from our yard. To visit our eBay store,  click here. For any questions about our eBay store or a particular item in our eBay store, please click here to contact us.